5 Beginner Tips For New Gardeners
If you're considering your first serious steps into the garden this year, we've got some great tips to get you started.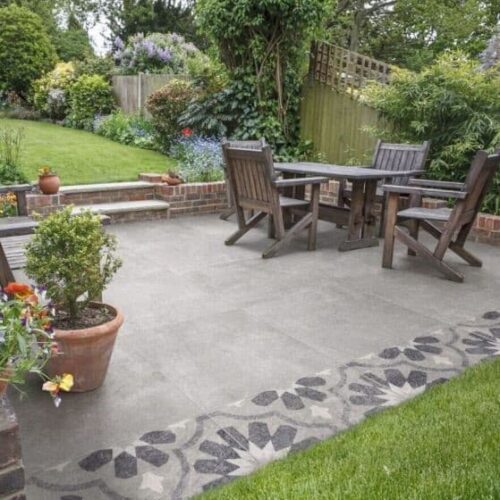 It's that time of year - just before Spring begins - when gardeners across the country seriously begin thinking about the year ahead. It's also the time of year when those who have yet to take their first steps on their gardening journey consider doing it for the first time. It can be daunting, but with a bit of preparation, gardening for the first time can be a stress-free experience and you will be able to grow your confidence in no time. 
To help those new gardeners who are considering making a start this Spring, we thought we'd put together a quick guide of hints and tips to help you at this stage, ensuring that you are good to go as soon as the weather permits. 
Gardening Tip 1: Survey Your Garden
Although you might think you know your garden quite well, unless you have observed it through a 'gardener's lens', chances are there are a lot of things you haven't picked up on that will be essential to know about to get the most out of your space. Grab a notebook and take notes on everything you observe, such as the direction your garden faces, the types of flora that are growing there, and which areas are in need of repair or maintenance. If you're planning on growing plants in the garden, it's important to get to know your soil by conducting a soil test. This will allow you to get a better understanding of what plants are suitable for growing in your current soil, and whether or not you will need to spread new soil to achieve your goals.
You can also use this time to plan what you're going to do in the garden, and how you're going to use each space. Perhaps you want to lay a patio for summer BBQs? Perhaps you want an allotment area to grow your own fruit and vegetables? Consider what plants and ornaments are going where, and assess whether or not they would look good together.  Remember, you are still able to grow a variety of plants even if you don't have grass by making use of sleepers. It's better to have a good plan going in, rather than winging it and deciding you don't like it later on.
Gardening Tip 2: Health and Safety
Although gardening might not be the most dangerous hobby in the world, certain tasks do carry significant risks of injury if not mitigated properly. You may, for example, be using sharp tools, carrying heavy loads, or working in cold, wet, or hot conditions. Therefore, there are a few basic precautions you should take whenever you are working in the garden to keep yourself safe.
To reduce the risk of injury, always wear protective gloves when working outside. This will prevent blisters, cuts from getting infected, and protect your hands from any chemicals you might use in the garden. 
You should also be very aware of how you're using your body, especially if you are older or otherwise prone to injury. Always warm up before doing any manual task so you can prevent muscle strains. Similarly, whenever you are working on the ground, ensure that you kneel rather than bend, as the latter can do serious damage to your back if done incorrectly or regularly. To further prevent back injury, always engage your legs when lifting heavy loads, as putting the stress on your back can cause damage.
Another important health and safety tip that you shouldn't ignore is suncream. Even when it isn't sunny or warm outside, the UV rays from the sun can still damage your skin. There are plenty of moisturizers that you can buy for times when you don't require sun cream, but in the summer months, be sure to stock up on sun cream and apply whenever you spend time in the garden. 
Finally, and perhaps most importantly, stay hydrated! It can be easy to get lost in your work and end up forgetting to eat and drink, but water is key to staying safe and healthy in the garden. 
Gardening Tip 3: Understand the basics of planting
What's a garden without things to grow? Use the time you have now to learn about the basics of planting, the techniques you will use and the tools you will need. Different types of vegetation will need different methods, so do some research now into the types of plants, vegetables, and even trees that you want to plant to understand their requirements. 
Thankfully, most seeds and bulbs that you buy will have clear instructions on how to plant them, and there is a wealth of information both on and offline for particular species of plants. If you are uncertain about anything, it's always best to double-check rather than hope for the best, as it can be really disappointing when your plants don't turn out the way you envisioned after all of your hard work.
Gardening Tip 4: Stock up on tools
Tools are an essential part of gardening. While you'll undoubtedly add bits and bobs to your collection over time, here is a list of starting tools you should acquire to cover the basics:
Gloves:

As discussed previously, these will protect your hands from everything prickly, chemically, and sharp. Lightweight, breathable materials are best, although they ensure they offer protection from the above.

Pruning Shears:

To help prevent overgrowth and to keep your plants neat and tidy!

Loppers: Similar to the above, but more suitable for thicker branches and those bits that are in hard to reach places.

Fork:

Helps you to work soil more efficiently than a spade.

Trowel:

Perfect for removing weeds, digging small holes, carrying small loads, and much more. A flexible and essential tool for your collection.

Spade:

We all know how useful spades are for digging holes and transporting soil and other materials.

Rake:

Helps you clear debris and is a great tool for leveling the soil as you prepare for planting.

Hose Pipe:

A hose connected to your water supply can make easy work of watering plants, cleaning debris, and so much more.

Watering can:

For when a hose pipe is just too much, use a watering can for a more precise flow.

Wheelbarrow:

To make carrying large loads easier.
Gardening Tip 5: Manage your own expectations
In order to manage a garden effectively, it's really important to manage your own expectations. While it might seem appealing to grow your very own wonderland in the garden, it's unlikely that you'll be able to achieve that comfortably without a few years of experience under your belt. Likewise, if you have other responsibilities that take up a lot of time, such as full time work or raising a family, you may not have enough time to go as big as you'd like. Set expectations, start small, develop some skills and grow your garden over time.
Forward Builders Supplies
We hope that this article has provided you with some good introductory information about the world of gardening. It takes a good deal of confidence and hard work to get started, but once you do, you won't regret it.
At Forwards, we specialise in products that gardeners and landscapers use everyday. We have a wide range of products that could be perfect for your garden, including soil, raised beds, timber, and much, much more. With delivery available across the UK, why not give us a try? All products can be ordered here on our website, and if you need assistance, please do not hesitate to give us a call on 033 0055 2500.