5 More New Year's Resolutions For Gardeners in 2022
It's the time of year to start thinking about new approaches to your garden for the year ahead. Click through for some great tips to get you started!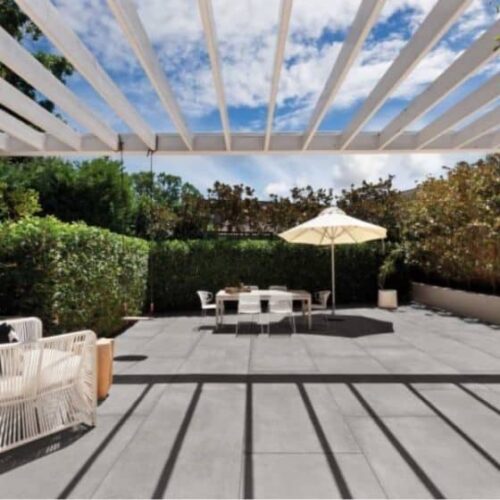 Around this time last year, we published our top 5 new year's resolutions for our readers to try in their gardens during 2021. This year has flown by, and what a year it has been! A new year gives us time to reflect on the year behind us, and look towards the year ahead. We reflect on where we are, and where we want to be. It's a time for us to commit to trying new things and new experiences. 
As we all know, gardening has countless benefits for our mental and physical health, and enables the learning of many new skills. Furthermore, if you put a lot of time and effort into your garden, you can seriously 'wow' your family and friends when they come to visit. A great garden provides you with a fantastic place to host guests.
With this in mind, we thought we'd put together a fresh batch of new year's resolutions that you could try in your garden throughout the coming year. You can read our previous 5 here, but just to remind you they were:
Manage your own allotment

Support wildlife

Practice mindful techniques in the garden

Keep on top of maintenance

Be more eco-friendly
If you did not read our previous article, then you've got 5 additional new year's resolutions above to sink your teeth into. But, if you did, then here are 5 more!
Cut Down On Plastic
While this first point can be bundled into the 'be more eco-friendly' resolution, we believe that reducing the plastic you use in the garden deserves a special mention here. This is a comparatively small effort to make a significant reduction in your carbon footprint. So much of our garden tools, equipment and materials contain plastic, whether that be plant pots, packaging, watering cans, and so on. While many of us garden to embrace nature, we might not think about the harm we're inflicting on nature elsewhere when our plastic takes between dozens and hundreds of years to decompose somewhere on a landfill site. 
There are many fairly easy changes you can make to operate a plastic free garden, from buying biodegradable plant pots and seed trays to cutting out buying products that are packaged with a lot of plastic. 
Invest in a summerhouse 
Whether you want to do this yourself or hire a professional to do it for you, building a summerhouse can bring enormous advantages both to yourself and your garden. Contrary to the name, a summerhouse doesn't necessarily mean it can be only used in the summer; installation or heating can be installed to give you a place of retreat all year round.
The possibilities for these garden structures are endless. With the popularity of home working and flexible working nowadays, why not turn it into an outdoor office or writing room to work on your best seller? If you're a DIY enthusiast, why not use a summerhouse to work on your next project, whether that be carpentry, painting, or crafts? Or you could turn into a cosy social space to host your friends in both the winter and the summer months. Like conservatories, summerhouses give you a place to enjoy your garden without being exposed to the elements for the whole day.
Volunteer in the Community 
There are likely many public gardens in the local area that may be beautiful already and require upkeep, or need a talented gardener to help repair them. With this in mind, why not use your passion for gardening to inject some good into the community. If you think about all the local communities in your area, whether that be public gardens, cemeteries, schools, botanical gardens, or care home gardens, there is a good chance that the groundskeeper looking after these places (if there even is one) would welcome your help on a voluntary basis. 
While a time commitment and undoubtedly hard work, volunteering in local garden spaces can have considerable benefits both to yourself and the wider community. Explore your passion in new ways, learn fresh skills, and feel better about yourself all at the same time. 
Welcome Children into the Garden
One unfortunate side effect of today's technology-enhanced world is that children are spending more time on their devices and less time outdoors. You can help change this by inviting your children, grandchildren, nephews and nieces to join you in the garden. Gardens are a great place to make memories that your children will treasure for a lifetime.
There are plenty of things you can do to encourage your children in the garden, to enhance their imagination and appeal to their inner explorer. Show them how to plant flowers and sow seeds, or even set aside part of your allotment specifically for them. Appeal to their senses by using colourful plant pots and seed trees, or place lights and other wondrous ornaments in the garden to make them excited to be there. Safely build a fire and toast marshmallows by night, or help them build a den at the bottom of the garden. 
It goes without saying, but ensure that your children are accompanied by you at all times when in the garden.
Plant A Tree
You might be discouraged to plant a tree as you won't reap the rewards for years to come, but the act of planting and nurturing a tree can be extremely fulfilling and rewarding. It's a permanent stamp on the world, something that will be there throughout your life and long after. If you plant a tree while your children are young, you can watch it grow alongside them, bringing sentimental value as you grow older.
When fully formed, a tree can bring countless benefits to your home, such as increasing the value of your property, enticing wildlife into your garden, cleaning the air and reducing soil erosion. Trees also have practical uses, such as increasing privacy, reducing noise pollution, and in some instances, even reducing energy bills.
Of course, it's essential to be cautious when planting a tree. Ensure that it will have plenty of space to grow safely and that there is no risk of it causing damage to your garden or home.
Forward Builders Supplies
We hope that you enjoyed our latest post and hopefully it gave you some inspiration to try something new in your garden this year. Here at Forward Builders, we have everything you need to get cracking on new DIY projects in your garden this spring, from ethically sourced timber for outdoor structures and decking, artificial grass, landscaping supplies, fence posts and panels, and so much more. 
All of our products can be ordered online in just a few clicks, and many postcodes will be eligible for free delivery with no minimum order. If you want to learn more about the products we have in stock to help you with your new year's resolutions, please do not hesitate to reach us through our online contact form, live chat service, or by phone on 033 0055 2500.