How To Use Decorative Gravels and Chippings
Decorative gravels and wood chips are an affordable and versatile option to enhance any area of the garden, providing and colour and texture flair to your space. Find out more here.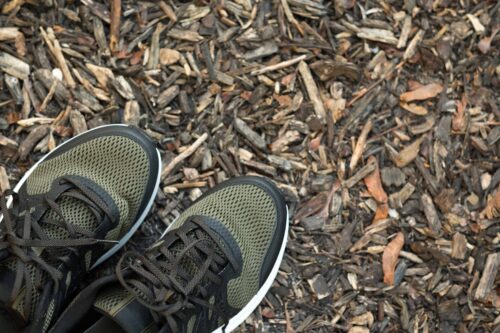 Decorative Gravels and Chippings
Decorative gravels have really caught on in garden design as they are quick to cover the ground, affordable and given the extensive range of colours and styles, can enhance any area of the garden.
Providing a versatile low maintenance solution for covering paths, driveways and bedding areas.
We have one of the most extensive ranges of decorative gravels, chippings and cobbles in the North and we can deliver your choice in either 20kg manageable sacks or bulk bags right to your site.
Transforming any area of your garden can be achieved on a relatively low budget and at your own pace with decorative gravels and some common uses include:
Aquatic areas such as ponds and fish tanks
Rockery
Driveways
Borders
Patios
Pathways
Gravel in your water feature
Building a water feature into a garden really adds interest and can give off soothing sounds of trickling water. So go on, make them look great with our choice of stunning gravels and rockery stones.
Using different gravels and varying the sizes make a real impact of any water feature as well as hiding those awkward corners. You can even add gravel below the water surface to add interest. This can also offer a safe have for the fish and hold down your lining.
So consider using our White Cobbles to really draw ones eye to the feature and maybe mix in some Silver Grey Boulders to balance out the visuals. If you want to add colour you can sprinkle some Sunset Red smaller gauge gravel or a Polar Ice Gravel which gives a stunning and highly interesting  look.
Using decorative stone in a rockery
Rockeries are making a huge comeback and our decorative stone range really comes alive here.
Again, using different sizes is key to a well designed rockery but it can be just as important to consider the angles…or not the angles as the case may be.
Some environments will suit an angular, larger stone such as the striking Blue Slate Rockery and maybe contrast that with a smaller version of the same such as Black Slate or Blue Ice chippings.
So, if you're making a real feature or just hiding an awkward corner, add some interesting specimen planting and your rockery might just become your favourite area of the garden.
Patios and pathways
Patios; we love using gravel in these areas as it's quick to cover, weed-free and adds stimulating looks and sounds to any garden.
Having a hard-paved area for a patio makes a lot of sense as you keep the furniture steady whilst you sip your Pinot Grigio and nibble on your Pringles. But a quiet corner with a romantic little table and chairs for two can also look fantastic with a gravel base.
For example; using a warm golden gravel such as a Derbyshire Gold can actually give off a lovely Mediterranean feel. Then add a planter or two and this type of patio area can easily become a quiet corner where you can read a book and sip your favourite tipple.
Pathways; when it comes to pathways, we often think of a hard-standing flagstone. But a nice meandering gravel path through a garden really adds interest.
What's more, once you've laid the all-important weed membrane the gravel will be installed in a jiffy and you have a wonderful choice from a warm Golden Flint Gravel to a Blue Ice Gravel pathway for real dramatic effect.
A gravel driveway
Gravel is a great choice here as the range can compliment any setting. It's also quick and easy to install once you've lad the sub-base. Check out our guide to building a gravel driveway.
Forwards are the professional's choice
When it comes to decorative gravels our choice is unbeatable. Forward stocks a large range for immediate delivery and if you see something you like which we don't stock, we can probably get it.
We serve many builders, landscape contractors and local authorities in the Ellesmere Port, Chester, Warrington and Liverpool areas but we also deliver nationwide. This also means if you are embarking on a DIY project, you'll be using the same high-quality materials trusted by the pros.
Check out the full range and get in touch for any assistance of quantities or options. Call the Forward team on 033 00 55 2500 now.