Guide to Slate Chippings
Slate chippings are small, flat pieces of slate available in a variety of colours. There are many benefits to using slate chippings in your garden or landscaping project. Click here to find out more!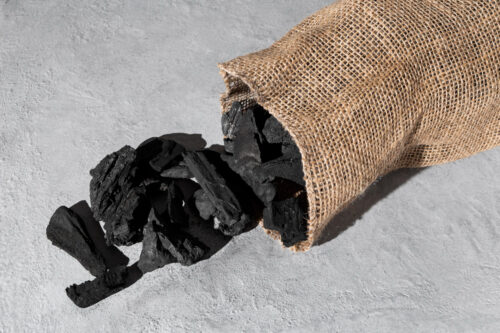 Here at Forward Builders, we have a wide range of decorative aggregates on offer for your landscaping projects. This diverse range includes the timeless and increasingly popular slate chippings. Slate chippings are small, flat pieces of slate that are available in a variety of colours. Slate chippings allow you to choose a colour that compliments your existing landscaping features and opens you up to a wide variety of complimentary products. In our latest article, we will provide you with the ultimate guide to garden slate chippings. We are sure that it will make you love them just as much as we (and many of our customers) do!
What are slate chippings?
Slate is formed naturally through time, compression and heat. It is a combination of minerals and clay. All these things combine to form a type of rock that is mined and it has been used in construction for centuries. This is thanks to its natural waterproofing and durability. Slate is available in a range of colours and this is due to the way it is formed.
Why use slate chippings?
There are many benefits to using slate chippings in your garden or landscape. They can really enhance the appearance of our garden, whether you are aiming to create attractive focal points or making vast improvements to a dingy garden. Slate chippings have benefits beyond its aesthetics, they add great security for houses due to the sound that emanates from pedestrian or vehicular movements. Here are just some of the many other benefits to slate chippings:
Versatile
Arguably the best thing about slate chipping is the versatility of the product and the variety of slate on the market. It makes it very easy for gardeners and landscapers to match hard landscaping products and blend in with any garden or landscape. It has many uses such as paths, driveways, edging, water features and so much more. They are also available in a wide range of colours, allowing for broad innovation. Take a look at our range of slate chippings available in grey, green, blue and plum.
Low Maintenance
Slate chippings are very popular due to being low maintenance. There is no need for trimming, watering or cutting with this product. Once they are laid, their durability will allow them to stay in good condition all year round. They also help to prevent weed growth.
Easy to Lay
This is what makes them a popular choice over other products such as tarmac, concrete and paving. They have a simple and quick laying process.
Reduce Weeds
As we have mentioned, they are great at reducing weed germination. They allow a weed membrane to be laid easily beneath the slate to block the weeds emerging.
Durable
With the state of British weather, products need to be able to withstand all types of conditions! This is where slate chippings excel, their durability allows them to be hard wearing and rarely affected by adverse weather. It looks fantastic in all weather conditions, becoming a darker shade when wet. This provides an additional feel and look to the garden.
Environmentally Friendly
Slate chippings are a recycled material and are more eco-friendly than other quarried stones. They also have a low carbon footprint as the majority of the slate aggregates sold in the UK are primarily produced here.
How do you use slate chippings?
So we have explained why slate chippings are an excellent landscaping material to use but how do you use them? Slate chippings are versatile, diverse and an ideal material for many different landscaping projects. Here are some of the ways you can use slate chippings:
Pathways
They are a great choice for creating an easy garden path. The angular stones bed together better than other types of aggregates forming a flatter surface to walk on. Slate chippings are available in both 20mm and 40mm sizes. If you are looking to use slate chippings for pathways, 20mm will be the better choice as they will lay flatter and be smoother to walk on.
Mulch
Mulch reduces water evaporation and retains nutrients in the soil for plants and other wildlife. Slate is a great substitute for mulch as it is reflective and absorbs heat. This means it keeps the soil cool and retains moisture during the hotter summer months.
Borders
Slate chippings are a perfect product to create a low maintenance border. They can help prevent weed growth due to their ability to block sunlight in areas that the weeds are likely to take hold.
Water features
If you are looking for a decorative aggregate for your water feature, slate chippings are a great choice. They are resistant to moisture, wear or fading so your water feature will look attractive for a long period of time. Also, slate is fish friendly! So you won't need to worry about your fish suffering any consequences of having an aesthetically pleasing aggregate!
Pot Toppers
To help your plants retain water in the soil, slate chippings can be used as pot toppers. This will mean they will need to be watered less frequently, not only saving you time but also saving you money on the water bill! The variety of colours that slate chippings are available in means that you are sure to find slate chippings that will complement your colour and shape of pot.
Ground Covering
Slate chippings are low maintenance and cost effective, two attributes that make them perfect for ground cover. Whether using slate chippings for a small or large area, they will take a long time to discolour and is a fairly cheap, affordable decorative aggregate. Using a weed membrane beneath the chippings will enable them to say cleaner for longer.
Planting Beds
Slate chippings will not change the alkaline levels in your soil as they are chemically inert. Therefore they will not damage or kill any lime hating plants! It is also a great planting bed product as it can be easily sprinkled around existing plants.
Paving Slab Decoration
If you have any gaps between your patio slabs, slate chippings are a great attractive way to fill them. As they are available in an array of colours, you will find something to suit most pavings. Slate chippings will complement your existing landscape and the patio slabs and create a contemporary stylish look. Our grey and blue slate chippings will perfectly complement urban paving ranges whilst our plum and green tones will complement more traditional paving.
Driveways
Slate chippings are a popular choice for driveways as it is affordable, easy to lay and low maintenance. They are particularly a great choice for sloping driveways due to their shape. Their shape allows them to bind together and interlock so when they are driven or walked on by heavy traffic, they do not disperse. If you are looking to use slate chippings for driveways, 40mm slate chippings should be used.
Do I need to lay anything beneath slate chippings?
Regardless of how you plan on using slate chippings in your garden, it is important to dig over the area you are going to overlay. It is then important to cover it in a weed suppressing membrane. Not only will this help to fight against any unwanted weed growth but also stop the chippings from working into the soil. This will mean they will last longer, be more stable and remain clean.
Forward Builders Supplies
We hope our article has shown you why slate chippings are a popular and fantastic choice for your garden or landscaping project. Here at Forward Builders, we have an excellent range of slate chippings, available in 20kg bags or bulk bags ranging from 850kg-1000kg.
Forward Builders Supplies is a builders merchant based in Ellesmere Port. With over 40 years of experience in the industry, we have built a reputation as being one of the most trusted builders merchants in the North West. We offer fairly priced materials and high standards of customer service to all our clients from across the country.
If you are interested in slate chippings, or any other landscaping/building supplies, please get in touch. Contact us on 033 0055 2500 or fill out our online form.